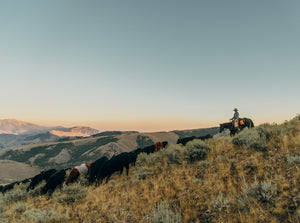 The best grass fed beef. Certified organic. Shipped to your door.
Wild Wellness. Delivered.
Shop Our Meats Here!
Seeing Low Inventory? We Restock Weekly!
We restock every week...and send out a newsletter immediately afterwards to let everyone know! Be one of those who get first dibs on restockings by subscribing to our newsletter below!
Subscribe & Get $10 Off Your Next Order
You'll also get recipes, stories from the ranch, subscriber-only weekly discounts and info, and you'll be the first to know about restocking!
Raised and finished on pristine mountain pastures.
Bringing you the best beef for over 25 years.
We are a carbon negative and climate positive operation.
Looking for Something Else? Shop the range of Alderspring below!
---